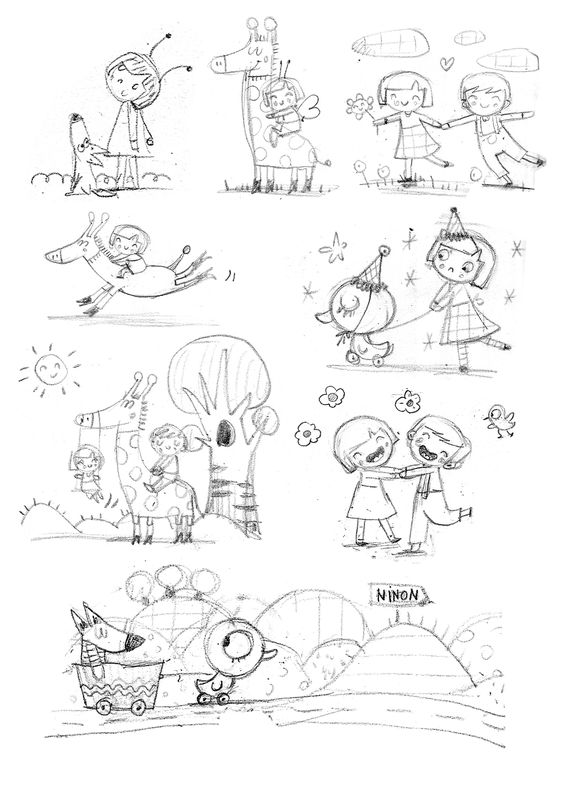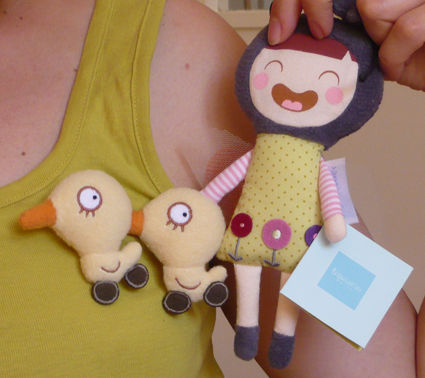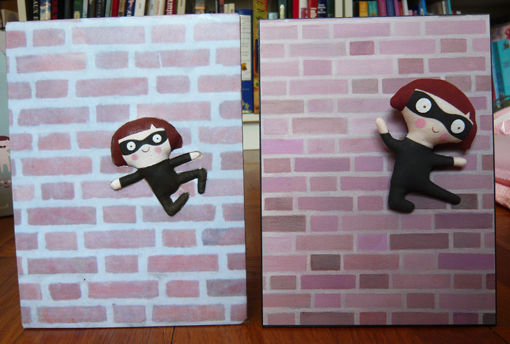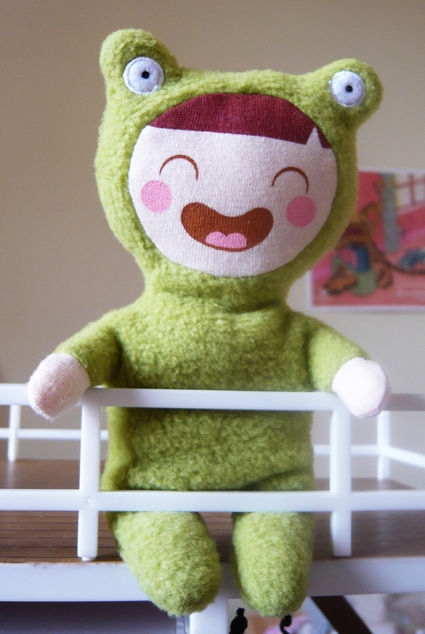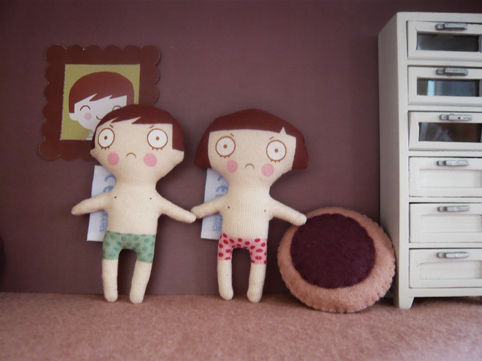 Just few days ago I found on
BettyJoy
an amazing illustrator for french children books, she is Telle. I left a comment on her
blog
, and in few hours she answered to me with a kind email.
She lives in Rouen (next to Paris) with her boyfriend, that is a comic book author, and their 4 years old baby. Even if Telle told me she never get to an artschool she creates amazing illustration and puppets. Infact thanks to
Trousselier at Playtime
, by now she has a collection of dolls...simply amazing.
By the moment I saw the dolls I felt in love with them! They are nice fellow, something like old style dolls made only by tissue.